The AKKA's purpose is the teaching and developing students of Kyokushin Karate.
No prejudices are made for race, religion, affiliation or whatever reason.
History of Kyokushin Karate in Australia
In the early 1960's students of Oyama Karate began training in Australia and New Zealand. In 1967 Shigeru Kato was sent from Japan and trained students in Sydney and Melbourne then returned in the same year. In the following year, 1968, the South Pacific Kyokushinkai Organisation was established under the chairmanship of Ivan Zavechanos until 1970 whereupon John Jarvis (New Zealand) was appointed as chairman. In 1969 the New Zealand Kyokushin Association was formed but it wasn't until 1974 that the Australian Kyokushin Karate Association was born. The first meeting was attended by John Taylor, Gary Viccars, Brian Ellison, Grant Radonich, Peter Wolfe and Trevor Field.
In 1977, AKKA held the first Australian Open Knockdown Championships before a packed audience at the Sydney Town Hall. Sosai Oyama (or Kancho as he was known then) attended, visiting Australia for the first time. The Open champion at the inaugural event was Nikola Cujic. In 1979, John Taylor was appointed chairman of the South Pacific Kyokushinkai Organisation. In 1988, the AKKA held the Commonwealth Championships in Sydney with nine countries competing. Sosai Oyama attended this event and described it as the best tournament ever held outside of Japan.
On 26-Apr-1994 Sosai Oyama passed away, a very sad event for Kyokushin Karate worldwide. After the mourning period, the Kyokushin Karate organization in Japan and around the world then endured several years of disharmony from which Australia was not immune. In 1995, several factions arose and AKKA became affiliated with what has eventually become the IKO-Matsushima Organisation.
 Organizational Structure of Crows Nest Dojo
Local branch chief : Sempai Kengo Takahashi, 1st Dan
2008 Australian 5th kyu and under Lightweight full contact 2nd place
2009 Australian 3rd and 4th kyu Lightweight full contact 1st place
2013 NSW Open Lightweight full contact 1st place
2018 NSW Open Lightweight full contact 1st place
2018 Australian Open Lightweight full contact 2nd place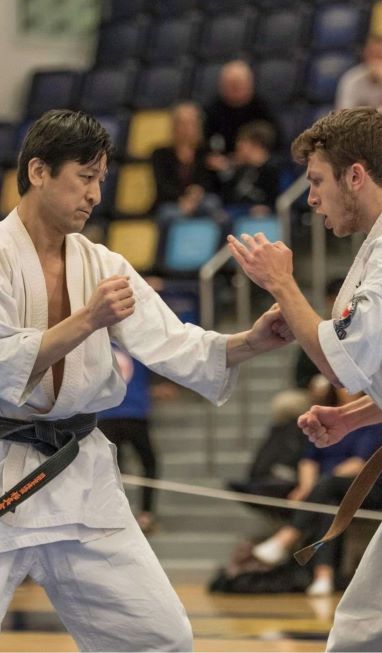 Instructor : Sempai Susumu Toyooka, 1st Dan
Sempai Toyooka originally began training of Full Contact Karate in Okinawa, Japan. After he moved to Sydney in Dec 2010, he has trained in Kyokushin Karate at Bondi Junction Dojo under Hanshi John Taylor. Sempai Toyooka has over 15 years' experience in Full Contact Karate in Okinawa, Japan and Sydney with some titles including the finalist of All Okinawa Full Contact Karate Championships.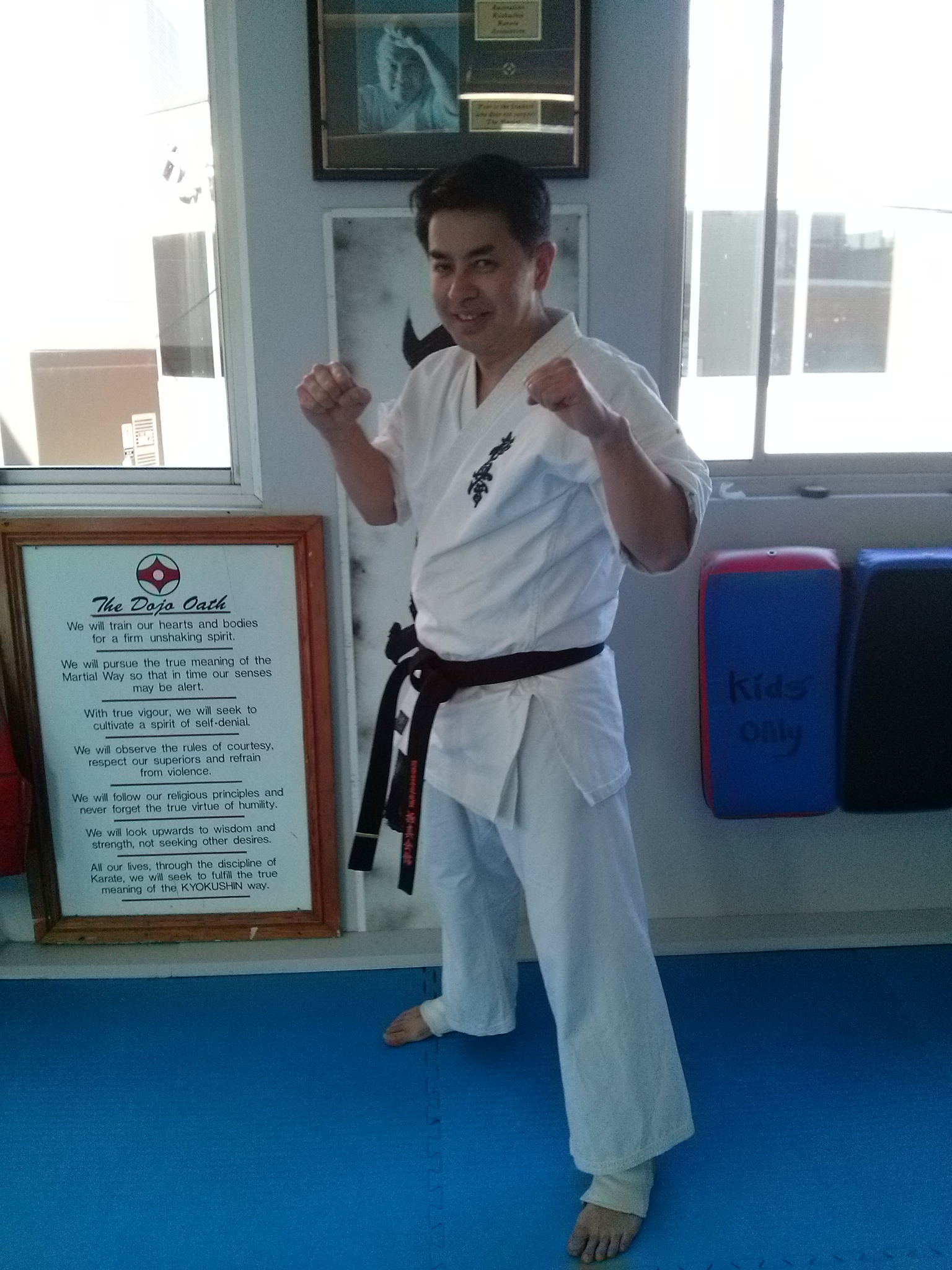 Adviser : Sensei Ken Yoshida, 3rd Dan
Sensei Yoshida originally began training in Gojyu Ryu Karate in Tokyo, Japan in 1975 whereupon he attained 1st Dan in 1977. When he started work in Sydney in 1988, he began training in Kyokushin Karate at the Bondi Junction where he worked through the grades and then attained his Kyokushin Karate 1st Dan rank in 1994, and 2nd Dan in 1996 and then attained his current 3rd Dan rank in 1999. Sensei Yoshida has regularly officiated as Referee and Judge in Kyokushin Karate for over fifteen years at many regional, national and international events and tournaments.